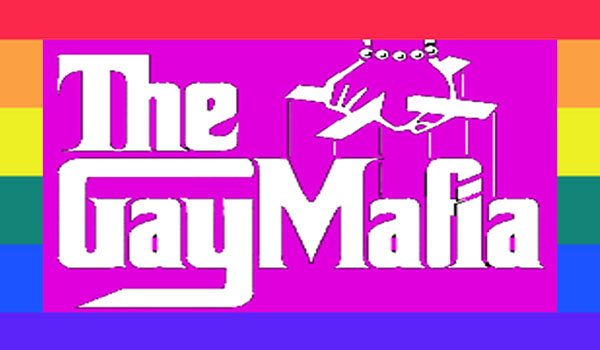 This kind of gay mafia tactics/liberal terrorism is happening too much around America and conservatives aren't doing near enough to stop it:

A Colorado judge says a Christian baker who refused to make a wedding cake for a same-sex ceremony must serve gay couples despite his religious beliefs, a ruling that a civil rights group hailed as a victory for gay rights.

Administrative Law Judge Robert N. Spencer ruled Friday that Jack Phillips, the owner of the Masterpiece Cakeshop in suburban Denver, will face fines if he continues to turn away gay couples who want to buy wedding cakes.

"The undisputed facts show that Respondents (Phillips) discriminated against Complainants because of their sexual orientation by refusing to sell them a wedding cake for their same-sex marriage," Spencer wrote.

Last year, David Mullins and Charlie Craig visited the Masterpiece Cakeshop to order a cake for their upcoming wedding reception. The couple had planned to marry in Massachusetts and hold a reception in Colorado.

Phillips told the men that he could not bake their cake because of his religious beliefs opposing same-sex marriage. He offered to make them any other baked item, but not a wedding cake. The couple immediately left the shop and later filed a complaint with the Colorado Civil Rights Division.

"Being denied service by Masterpiece Cakeshop was offensive and dehumanizing especially in the midst of arranging what should be a joyful family celebration," Mullins said in a statement. "No one should fear being turned away from a public business because of who they are."

The American Civil Liberties Union of Colorado hailed the ruling and said it serves as a warning.

"While we all agree that religious freedom is important, no one's religious beliefs make it acceptable to break the law by discriminating against prospective customers," ACLU staff attorney Amanda Goad said in a statement. "No one is asking Masterpiece's owners to change his beliefs, but treating gay people differently because of who they are is discrimination plain and simple."

Phillips was represented by the Alliance Defending Freedom, a legal firm specializing in religious liberty cases. Attorney Nicolle Martin condemned the judge's ruling.

"America was founded on the fundamental freedom of every citizen to live and work according to their beliefs," Martin said in a prepared statement. "Forcing Americans to promote ideas against their will undermines our constitutionally protected freedom of expression and our right to live free."

Martin said this was simply a case of a baker who declined to use his personal creative abilities to promote and endorse a same-sex ceremony.

"If the government can take aware our First Amendment freedoms, there is nothing it can't take away," she said.
RELATED: New Mexico Court: Christian Photographer Cannot Refuse Gay-Marriage Ceremony